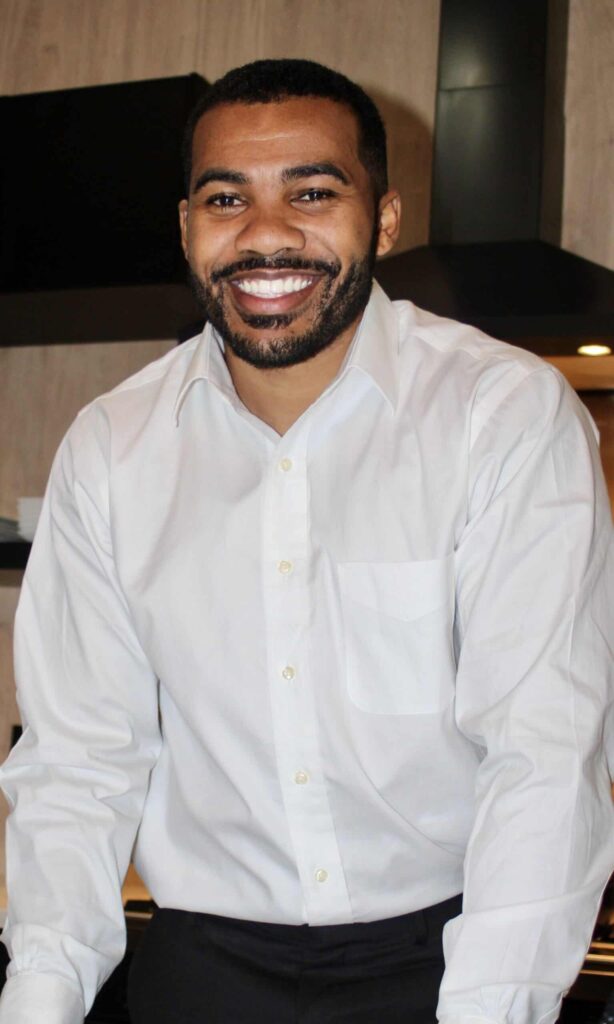 The CMP Group is led by top Realtors, Cameron and Michelle. Driven by the challenge to conquer one of the hottest real estate markets, they planted their headquarters in Atlanta, GA. With roots in Daphne, Alabama and Milwaukie, Oregon, the CMP group holds their real estate license in 4 states including Georgia, Alabama, Oregon and Florida and have plans to nationally/internationally expand. Currently working on licenses in Tennessee and California.
This full service group is committed to providing top-tier services to every single client, regardless the budget. Let's be honest, you need somebody strategic and aggressive in your corner to get the job done correctly, protect your rights as a buyer and save you the most amount of money on your purchase! Our number one goal is to get the deal closed!
Cameron and Michelle have been a part of the Atlanta Star Real Estate Brokerage Family for two years and counting. Not only are they passionate about helping families find their next home, but they also enjoy volunteering with many different organizations and love being a part of other community events when possible.

Michelle was an amazing asset to my family and I during our first home purchase. She went above and beyond throughout the entire home buying process. She is a consummate professional and outstanding negotiator. She was also an amazing listener.I had a very specific type of property that I was looking for and Michelle was able to deliver multiple properties within the parameters that I had set. If you want to deal with an EXPERT REALESTATE PROFESSIONAL with expansive knowledge of the processes required and excellent follow-up, do yourself a favor and get Michelle on your team ASAP!!!!

bigmoneykilla
Michelle makes her clients her first priority. She is very responsive and extremely professional. Every single concern I had was always addressed; and I was never persuaded into believing my concerns were illegitimate which I really appreciated. She helped me find exactly what I was looking for 10/10 would recommend.

aubreyjohnson21
Michelle was extremely attentive, knowledgeable and available throughout the entire home searching and buying process. What I most appreciated was how little I had to worry about because Michelle made everything easy to understand and digestible. As a busy professional who wanted to make the biggest purchases of her life, it was really important for me to find someone I could trust pretty easily. It's clear that Michelle truly cares about her clients. She also got me a sweet deal in my dream condo. :) I highly recommend her.

zuser20171001055021735
Michelle was so great to work with. She found everything I wanted in my first home. It's a brand new home a great price and my closing costs were lower than I thought they were going to be. In addition, my mortgage payments are lower than what I was paying for rent at my previous apartment. Thank you so much Michelle!!

ajhouston727
If you're looking for a realtor Michelle is the person to contact. She's amazing and handles everything with no stress or worries. She bends over backwards to make sure she finds you the house of your dreams even if she misses out in the end. My family and I couldn't have done it without her.

Margo Fryson
Working with Michelle was exceptional. She's very attentive and passionate about being a realtor. She listened to everything that we wanted to put into our home and made it come to life. She understands that there is a process and things may take time, but she kept things positive and was able to help strengthen our knowledge. No matter what day or time, she went over and beyond to satisfy our needs. We really appreciate the hard work and dedication that she has conveyed. In the market of high competitiveness, she is the best of the best. I highly recommend that you choose her as your realtor. You will not be upset or disappointed. Thank you so much Michelle!

Shamier Gantt
I just can't say enough about my awesome realtor Michelle Phelps!!! We were new to the city and not exactly sure of what we wanted in our new home in a city that was so new to us. As we individually realized our detailed desires of what we wanted in our new home, my husband and I often had conflicting concepts of what would be the perfect home for us. Then, just when we would think that we were sure and had a compromise of ideas, those ideas would change too sometimes to merge as mutual interests and other times to diverge farther apart on our quest for the perfect home together. There were many times that it seemed that we would never find the right home for us. However, one element of finding the perfect home for us was always a stable constant and that was our outstandingly terrific agent Michelle Phelps. We had found the absolute perfect agent! From the start, Michelle told us that no matter what it took and no matter how long it took, that she was in it for the long haul with us in our quest for our perfect home. We did not know her before we hired her as an agent and she was not referred to us. It was by happenstance or perhaps a miracle that we found her. She is a ball of bubbly motivating energy and everyone that she comes across loves her immediately. What's more is she is well -connected, resourceful, highly knowledgeable, and a skillful realtor. Now, we are in our perfect home that we both love and what's more, we have a new friend in our realtor Michelle Phelps that has remained available just as enthusiastically after we closed on our new home as she was in our search for our home. If you need of a realtor, I would highly recommend Michelle Phelps and I'm certain that once you have experienced the services that she provides, you will be just as impressed as we are.

Clarissa Thompkins
Best experience I ha e ever had in buying a home!! Michelle is the best!! Michelle was professional, efficient, tenacious, and so accommodating. She made the experience pleasant!!

oakgroveliquorstore
Michelle is heaven sent! She nailed our style, answered all of our questions and negotiated things in our contract that we didn't even think of! HIGHLY recommend using her!

zuser20140302132016690